For a while there I couldn't remember the last time I went out for breakfast. Sometime before… all this. (Frantically waves hands around). If it seems a little weird that in the middle of a global pandemic, your maximum author here is sad for bacon, well, I love bacon. And melted cheese. And one perfectly fried egg. Even if it doesn't love me.
Seriously, I've dropped more girth than Harold Lauder since this whole Captain Trips thing kicked off, and all because I couldn't get around the outside of one of these bad boys anymore. Not a burger, no. But a damn fine breakfast sandwich at my favourite cafe. Pourboy.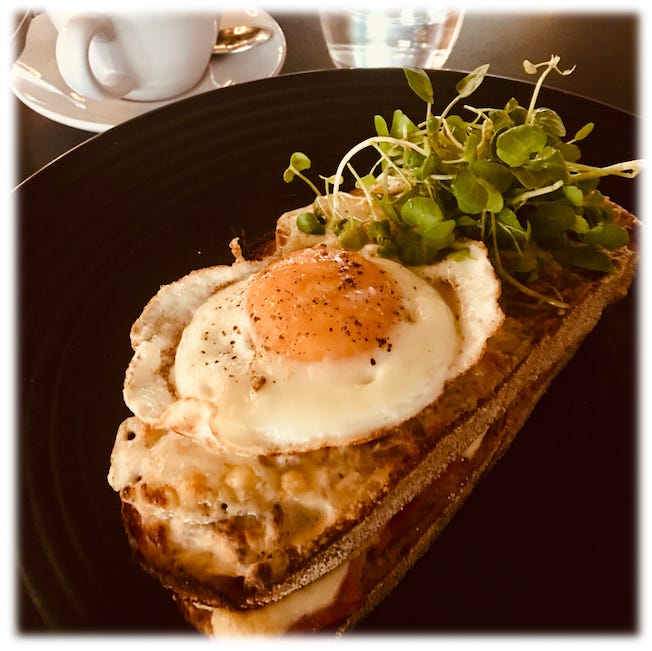 But of course nobody's been getting around the outside of anything much this year. And some people have been doing it super tough. Losing work, getting sick. Losing friends and family.
This sucks bigly and I don't plan to dwell on it.
Instead, I'm gonna talk about some nice things. Some books I've read in lockdown, which I think you might enjoy. Some books I'm writing in lockdown that you better enjoy… *shakes fist*
And, you know, stuff. Whatever works to keep us truckin' through the 'ronapocalypse.
One thing I decided to do was renovate my blog. And you know how renovations go. I started kicking out the dry wall on that project, and then I figured, oh jeez that damn book club is looking sad, and you never use your mailing list, and you did buy into that shiny new Substack thing, so…
So I decided to tear down all three and rebuild them.
I'm gonna try write you something a little longer, and hopefully useful once a week, something to help you escape the world of real things, which is kind of terrible right now. You can just pick it up from your email, but if you prefer old school blogging, I'll still be chugging along at The Cheeseburger. There's some free reading for you there right now. A rant about espresso martinis. A long thinky piece about the role of military science fiction in technological innovation. A threatening legal letter to the Chinese Communist Party warning them to stop ripping off my ideas…
Of course you can just unsubscribe too. There should be a button down the bottom for that, and a howling void where my heart used to be before you ripped it out, you monster.
First up, the usual promises.
You got a bunch of stories coming your way this year. A new AXIS OF TIME volume, a nice long one too, with a sneak preview dropping in a day or two. There's also a bunch of sci-fi set in THE CRUEL STARS storyworld, including an origin story for Hardy…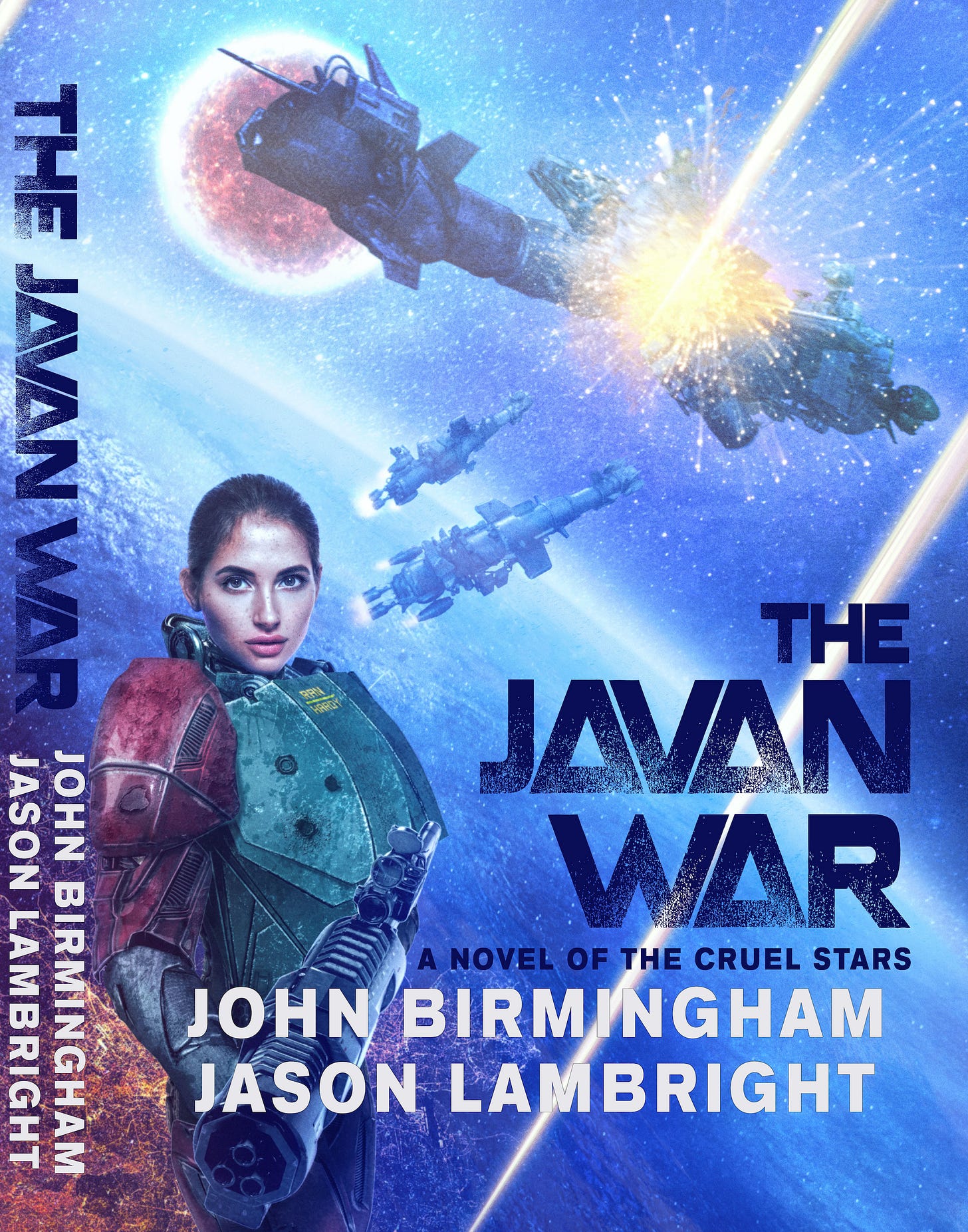 … and a couple of stand-alone adventures for Sephina and McLennan.
The McLennan book is all about how much Scottish swearing I can get into one manuscript before its completely fecking unreadable.
There's also the last audiobook in the END OF DAYS trilogy and, if you're nice and you eat all your greens maybe another GIRL IN TIME adventure with Smith and Cady. I say maybe because those things take forever to research. The next one is set in the Paris of the Three Musketeers and if anybody has any picks for perfect histories of that period you think I should be reading, let me know.
Seriously. You'll save me a heap of research time.
There are some secret projects too. Some experiments where I've been meddling with powers beyond my control. But I still gotta round up all the escaped half-pony-half-monkey monsters before I can talk about that, so I'll just tease the working title.

Oooh. Intriguing.
---
That's enough ego-time for JB, though. I want to gush a little about some stuff I read during lockdown that improved my endless, isolated days.
The first one was The Sword of Kaigen by M.L. Wang.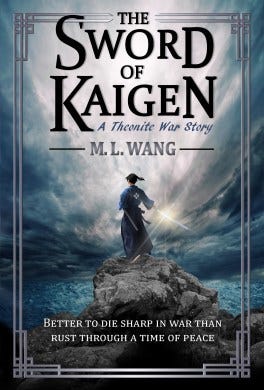 I'd never heard of M.L. or the theonite storyworld before seeing a tweet about it a few weeks ago and, confession time, I loved the cover so much I bought it on impulse.
Yes. I do that.
And I'm glad I did, damn you. I haven't enjoyed a book as much as this in a while. Not just admired, or envied or thought about deeply, but simply enjoyed for the pleasure and contentment to be had from visiting the world within its pages.
A weird, and sometimes surprising blend of military sci fi, martial arts and epic fantasy, THE SWORD seems to be set in some alternate timeline where different human cultures and races evolved differing powers such as elemental control over fire or ice. The Kaigenese Empire very closely resembles pre-war Japan. Well, you know, except for all of the elemental magic and super advanced technologies; duh.
We don't see a lot of that tech, because the story mostly unfolds within a small, strangely antique village at the fringes of the Empire. Samurai, who aren't called samurai, struggle to venerate the Old Ways. A feisty ninja lady with scary blood magic struggles to adapt to motherhood. A teenaged sword savant struggles with his origin story.
I do love me a good struggle.
If you like Brandon Sanderson or Lian Hearn and you're looking for a good read, hit up the Books2Read link below and it should give you options for grabbing a copy from Amazon in your part of the world. I'm not taking a cut of the sale. I just liked The Sword of Kaigen a lot.
I liked this bad boy too.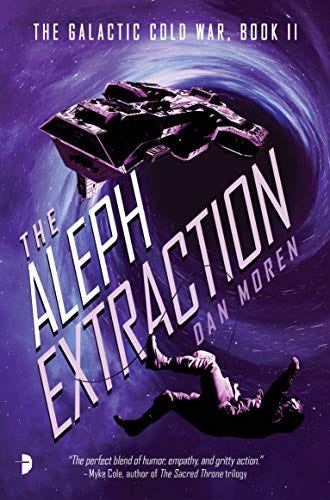 Observant readers will see it's the second in a series of Dan Moren's Galactic Cold War stories. You can start with The Bayern Agenda right here. It's another Books2Read link. (If you've never seen one, they're cool. They use terrifying robot intelligence to give you the best book finding option for wherever you're hiding on the internet). Again, no affiliate pay day for me. I just like the series. I've seen somebody describe it as Spy-Fi, but I preferred my own shout out in Publisher's Weekly last year.
Moren's just gotta crack wise, and funny, and keep on going until you give up the lulz for him. There's two Golden Ages packed into one convenient story world in this series; a golden age of sci-fi with all the big honking spaceships and gigantic star spanning empires you could want, and tucked away within that a golden age of spy fiction, recalling the glory days of Ludlum, Deighton and Fleming. Swap out the old Soviet Union for the Illyrican Empire, the Bayern Corporation for Spectre, and Simon Kovalic's KO gun for Bond's trusty Walther PPK and you've got yourself one of the most entertaining genre mashups within an astronomical unit.
Like Barenaked Ladies writing about LeAnn Rimes, I'm all about value, so I hounded Dan to answer three questions on your behalf.
How long did you want to write SF and what finally made you do it?
Ever since I traveled back from the future with knowledge of what was to come, I've been trying to figure out how to monetize that information by couching it in a web of lies—but no, I've already said too much! The timeline is collapsing!
Really, I've been writing science-fiction since I was a kid; like many other nerds my age, I gobbled up Star Wars, Star Trek, and pretty much every other science-fiction franchise. (Except for Tron. Sorry Tron fans!) In the end, I've always wanted to live in those worlds, and if I can't do it for real, creating stories of my own universes was the next best thing.
If you had to live in an space faring Civ, which one would you choose and why.
As though anybody need ask, I would absolutely live in Star Wars's New Republic. It's a no-brainer, but let's go through the reasons: 1) Robot friends. 2) Faster-than-light travel that always seems to move at the speed of the plot. 3) Weird, kick-ass bars full of interesting aliens and funky music. 4) Baby Yoda. 5) Flying cars and sweet spaceships. 6) Rogues and scoundrels. Because I can think of worse ways to live than traveling the galaxy with Lando Calrissian. Think of the capes!
Some people are saying it is the destiny of the human race to ruthlessly dominate the rest of the galaxy. Agree or disagree?
Gotta be honest, I'm not a ruthless domination kind of guy. Nothing in the history (or present) of human kind makes me think "Hey, need someone to run hundreds of planets? Humans are the species for you!" Nor do I think that any alien civilization would look at Earth and think "bang up job, I'm voting for these meatsacks." Honestly, we're going to be lucky if we don't immediately enter the galactic community on probation.
And finally.
I watched Picard on Amazon Prime.
It was great. The thing I really enjoyed about it was the way they leaned into Jean Luc's advancing years. There's a lot more biff in Picard than the original TNG, and some of the earlier eps in particular are highly kinetic. You can really see how far screen combat choreography has come. Of course, they'll never top this…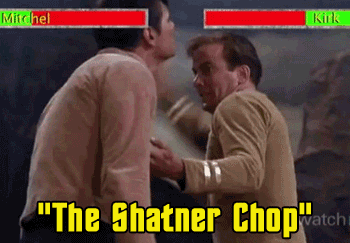 But the fight scenes were still satisfying, partly because Jean Luc was so vulnerable. It made them kind of harrowing to watch, because you could easily imagine him becoming collateral damage.
And the story? I loved it. I won't go into details, because SPOILERS, but the writers should be congratulated. From the requisite social distance.
The final two episodes, where all the story arcs came together were, for my money, some of the best Star Trek in years.
But that's just me. Your mileage may vary.
Anyway, I'm done for now. I have books-a-cooking and I need to get back to them. I'll send these emails out once every week or so, but if you want to catch up more regularly, you know, escape from the world or something, feel free to join me over at the new burger.
Or, you know, go grab an audiobook or something.
I hear these are good, and horribly prescient about the end of civilisation and stuff.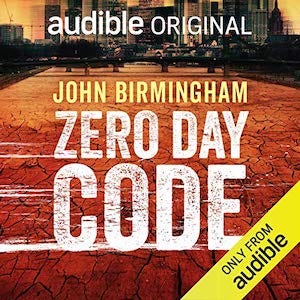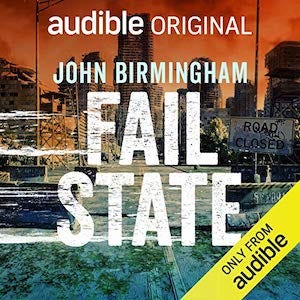 Otherwise, stay safe, stay cool. Look after yourselves and each other. And watch out for the Axis of Time preview in a day or so.